I was given the opportunity to try several wines produced by Albino Armani, and in full disclosure, these wines were provided as samples to me.
There was wine consumed at a ball held in Verona around 1562. At this ball a young girl and boy defied hatred, prejudice, and fate and found love that was not to be. As interesting as that may be, it is more interesting that the grapes that produced the wine they consumed may have come from the very vineyards that produced the wine I'm drinking today.
The Armanis have been growing grapes and producing wine for more than 400 years, ever since Simone Armini left his son Domenico land with trees and vineyards in 1607. The Albino Armini cellar is located in Northern Italy, sourcing grapes from 3 regions, Trentino-Alto Adige, Veneto, and Friuli-Venezia Giulia, producing wines that are red, rose, white, sparkling, and natural.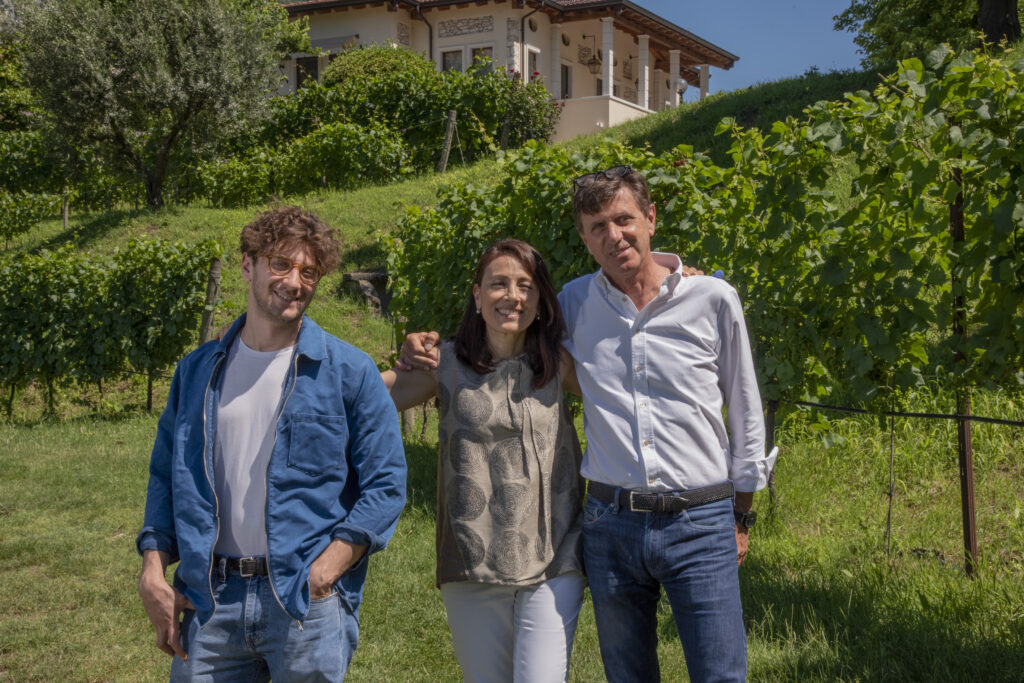 Above Verona, high in the hills of Veneto lies Valpolicella. On the highest of these hills of Valpolicella Classica are vineyards that produce the grapes that make the wine we are going to talk about today, Cuslanus Amarone.
This wine style Amarone is considered the King of Valpolicella. It was named for a god worshiped more than 2000 years ago. It would seem anyone who names a wine both a king and a god has high expectations for it. This is a wine fit for the gods, or even a ball in fair Verona.
Amarone is not a style of wine I seek out. There are certain wine styles that either by description, someone else's tasting notes, or reputation, we avoid. OK, I'll say it, I avoid. I have an aversion to oxidized wines. Sherries, ports, and well, over the hill wines, are very distasteful to me. Based on my understanding of Amarone or as I've heard it described, raisin wine, I have avoided it, because that was the flavor profile I was expecting.
A little about Amarone. Amarone in Italian literally means "Great Bitter". Now you understand why I wouldn't seek out this wine. Amarone is a rich dry red wine, produced with partially dried grapes. If the drying of the grapes is done in a "natural" way, this is referred to as the Appassimento technique. This technique dates back to the time of the Romans. In the Appassimento technique, grapes are picked and allowed to dry for 100 days or more, losing 30-40% of their weight. This drying concentrates the sugars and flavors, producing a rich, full bodied wine. Amarone is produced using 3 indigenous grapes, Corvina, Corvinone and Rondinella. Each of these dry differently and produce unique flavors.
The Wine
The specific Amarone we are tasting today, Cuslanus Amerone, is a DOCG Classico Riserva wine. The grapes are picked and dried using the Appassimento technique. These grapes are pressed and fermented slowly with lots of skin contact. Post fermentation the wine is stored for 4 years in large format barrels prior to release.
Grapes
Corvina – Is an Italian red wine grape most famous as a component of Valpolicella wines. Prototypically it has a flavor of sour cherry flavor, and is known for its lack of color and tannins.
Corvinone – Is an Italian red wine grape that was believed to be a clone of Corvina, but DNA testing has shown it to be a unique variety, not closely related to any grapes in the area.
Rondinella – Is an Italian red-wine grape variety that is used to add herbal flavors to Corvina-based wines.
Pre-taste Thoughts
Bitter raisin wine. I really think this wine will taste oxidized (to me) and have a stewed prune flavor. I have limited expectations of liking this wine.
Look
Really nice deep garnet color with very little browning. I was expecting to see more signs of age or oxidation. As I swirl the glass I get a slow heavy legs which is expected for this style of concentrated and higher alcohol wine.
Nose
The nose gives me the black fruits I would expect, prune and plum, but also golden raisins. Brighter and fresher that I would have expected with fresh grape aromas and herbs. The herbs are complex and integrated. It isn't exactly the same but reminds me of herbal cough remedies or a German herbal liqueur.
Taste
Rich. Acid. Fresh. Bright. This is an odd way to start tasting notes, but those are the words that popped into my head when I first tasted the wine. This is a rich wine with many layers, lots of structure and well integrated grape tannins, little to no oak. There is a surprising amount of acidity in this wine. I questioned where the acidity was coming from. Was it one of the grape varieties? Was it the process? I was told it was the altitude of the vineyards. Higher altitude helps with the diurnal temperature shift helping to keep the natural grape acids. The wine tastes fresh, like from new squeezed grapes, not like from 100 day old raisins. There are dark baking chocolate notes that work well with the acids to make this a really enjoyable wine.
Post-Taste Thoughts
Wow. This was way different than my expectations and I need to drink more of it. This is a wine that begs for something off the grill like pork chops. The smoke and char would work so well with this wine. If you have never tried an Amarone, don't be foolish like I was. Go find this wine as it is available at many retailers like Total Wine and the price point is around $60.