As part of the Wine Media Conference (WMC) event I was fortunate enough to get to visit Pfeiffer Winery in Junction City Oregon. Owners Robin and Danuta Pfeiffer love to tell stories. They are a dynamic couple who seem perfectly suited to one another. Let me try to set the stage.
In order to get to the winery we loaded up on buses for the trip. Some of us were lucky enough to have Robin on our bus. During the trip, Robin told many amusing stories about the history of their winery. These stories covered everything from the early days in the 1940s when Robin helped raise sheep on this land, to Danuta winning a dance contest, to Robin's international adventures, to their wines being served at President Obama's inauguration, and where baby grapes come from. The time flew and in no time we were at the winery.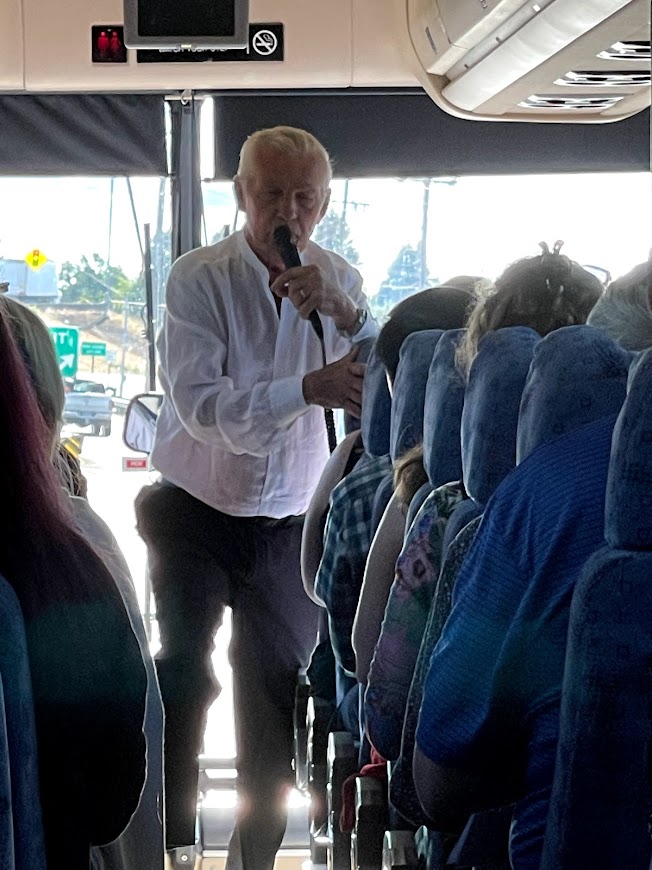 Once we were seated in their Grand Fireplace Pavilion we were ready to taste some of their wines! While we waited for that to happen, we were regaled with even more tales. Robin and Danuta playing off of each other like skilled vaudevillian performers. This kept the whole group captivated and entertained with some of us practically in tears. And then it happened, we kept asking and begging until Danuta broke down and did her prize winning dance!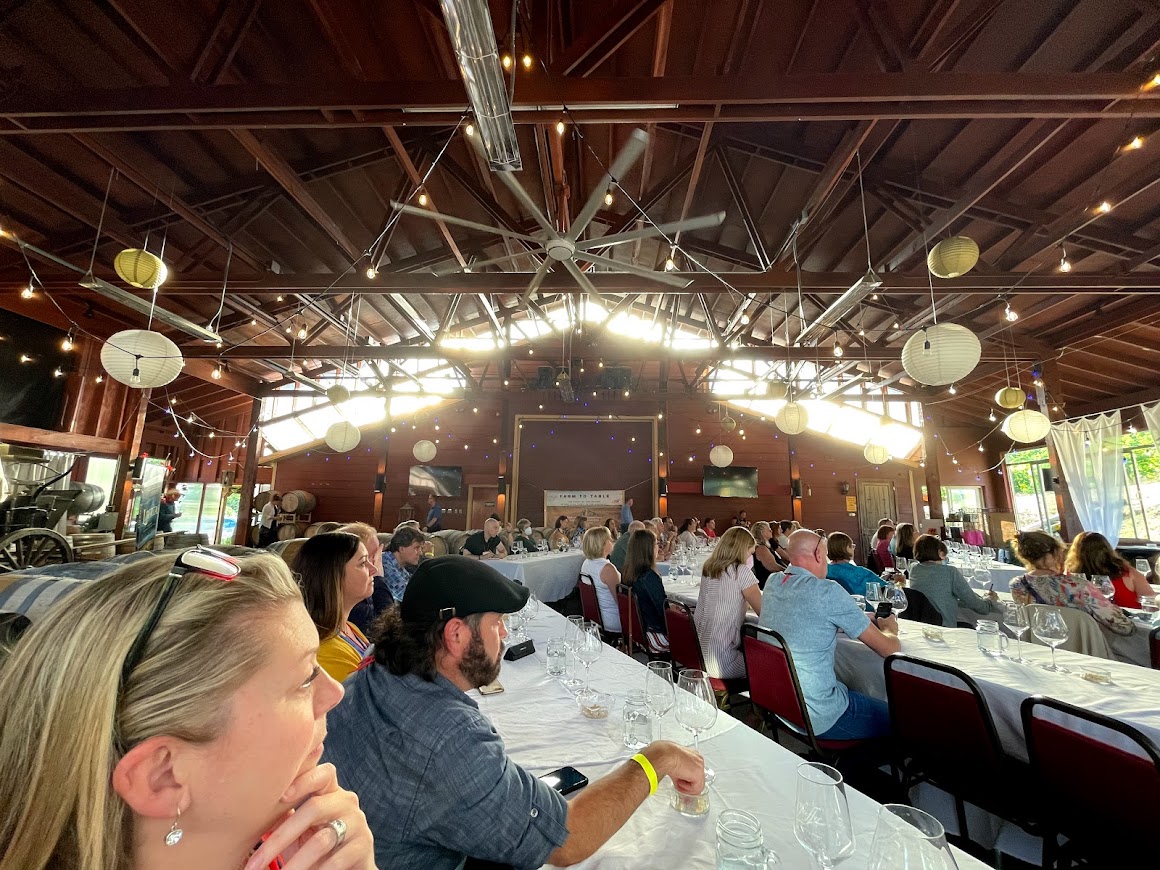 As the wine flowed we savored every drop, spitting was not an option. With empty glasses in our expectant hands we wandered the water garden listening to live music which I understand is a staple at this entertainment center. I wish I had taken some pictures of the gardens as they were truly lovely. I would encourage you to check their entertainment schedule and enjoy some music in them.
As all good things must come to an end, so too did our day of friendship, laughter, and winery visit. We located our driver and bus, savoring the last of our "friendship" bottle of wine that Stub procured. As we drove away the friendly winery dogs gave us such a warm send off it was like they didn't want us to leave, or wanted to come with us! So adorable! Great memories we will never forget.